Why Join Waterford Golf Club?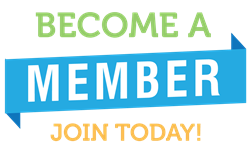 There are many reasons to join Waterford Golf Club. Whether you are a golfer or not, we have a lot to offer. Here's some of what we have to offer:
You will have free playing rights in all of the following club: Athlone Golf Club, Ballyneety Golf Club, Cobh Golf Club, Rush Golf Club

Special discounted rate for membership of Kingfisher Fitness Club for all Waterford Golf Club members.
Free Parking facilities and free use of the clubhouse facilities for functions etc.
We have a full bar and catering service
You can enter member only competitions and access to member only tee times.
Equipment, Lessons, Buggy & Trolly Hire and much much more.
All live sports shown, including Rugby, Golf, Football etc.
How to Join
All you have to do is fill out the an application form and return it to the office. Your application will proposed at the monthly board meeting and you will receive an acceptance Letter / email.

Upon joining and paying your membership fee, you will be issued with a Golf Ireland number, which you can use to sign up for online tee booking, entering competitions etc. You can call into the office to collect your new Golf Ireland card when it arrives.
Click Here to download the Application Form
For members wanting to pay by Standing Order please
Membership Types
INTRODUCTORY MEMBERSHIP Cost: €620 This Introductory Membership applies only to new members, or past members who have been gone a minimum of 2 years.
For only €620 your can get full membership in Waterford Golf Club. Full playing and voting rights and a GUI handicap.JUNIOR MEMBERSHIP Cost: €125 Our Junior membership fee is €125 per Junior. We also currently have a 3 for 2 offer. You can join 3 Juniors from 1 family, for the price of 2. Each Junior will also get a GUI handicap.
DISTANCE MEMBERSHIP
Cost €285
We have a great distance membership package available for only €260 per year. To qualify, you must be a member of another club and list no less than 120km from Waterford Golf Club.
PAVILION / CLUBHOUSE MEMBERSHIP
Cost: €30
Not a golfer? Not a problem, we have a great pavilion membership which gives you access to our clubhouse facilities.